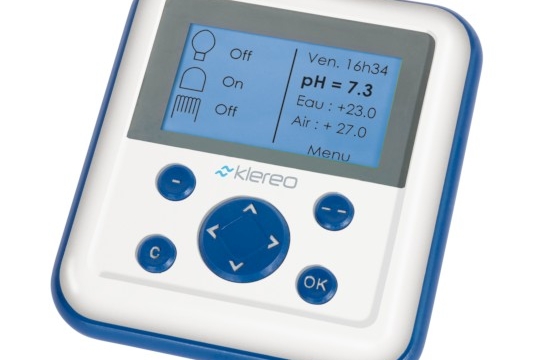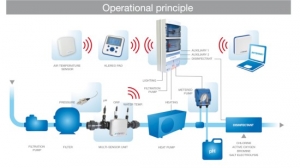 Our company has always bet on technology and the sustainable use of the swimming pools to save energy and also to enjoy water in perfect conditions with minimum use of Chemicals products. In this context our company is glad to introduce the house automation system for the complete control of the swimming pool. KLEREO is a system that enables the wireless remote control of the swimming pool with the possibility to control the swimming pool via Internet. This system enables the control of:
– Filtration
– Lighting
– Heat pump
– Automatic pool cover
– Auxiliaries like automatic pool cleaner, garden lights etc…
– Control and dosage of the chlorination ( Salt, liquid chlorine, bromine , oxygen … )
– pH Control and dosage
You can contact us to ask for a demonstration of the product. For further information you can also connect to www.klereo.com .